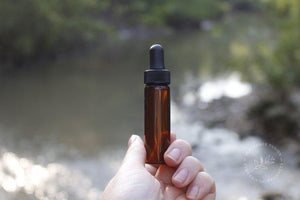 Fragrance Fusion Synergistic Products
PEPPERMINT Mediterranean essential oil
Sale price Price $10.00 Regular price Unit price / per
Species : Mentha piperita 
Origin : Mediterranean 
Peppermint essential is great to have year round, but especially during the holidays. It can add a little something extra to your aromatherapy blend for any gatherings. It's also a great go to for headaches, migraines, nausea, upset stomach and digestive tracts. Just a few drops in your herbal tea or diffuser will go a long ways. 
Therapeutic properties : analgesic, antibacterial, anti-infectious, anti-inflammatory, antiseptic, antispasmodic, antiviral, carminative, cholagogue, circulatory, decongestant, digestive, stimulant, stomachic, tonic 
Therapeutic uses : headache, migraine, digestive problems, mausea, colic, gastrointestinal disorder, flatulence, colitis, diverticulitis, crohn's disease, irritable bowel syndrome, sinus congestion, sinusitis, muscular aches and pains, muscular injury, muscular spasm, sciatica, sprains rheumatism, menstrual cramp, meuralgia, acne, pimples, mental exhaustion, tension, physical exhaustion, fatigue, apathy. 
Precationary advice: avoid during pregnancy and while breast-feeding. avoid using undiluted in baths and showers.