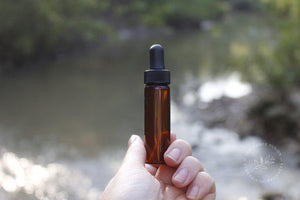 Fragrance Fusion Synergistic Products
CINNAMON LEAF essential oil
Sale price Price $15.00 Regular price Unit price / per
Species : Cinnamomum zeylanicum, C. verum
Origin : Sri Lanka
Popular in and out of aromatherapy, cinnamon leaf has been a vital medicine, flavoring and incense for centuries! In ancient Ayurvedic medicine & Herbalism, it is considered an effective remedy for menstrual, respiratory, immune system and digestive problems. In addition to just being an amazing aromatic spice, cinnamon is useful in all parts of the home and can also aid in preventative measures against illness and ailments. The cinnamon leaf essential oil we offer is steam distilled from the leaves and twigs of the bush.
Therapeutic properties : Analgesic, anthelmintic, antibacterial, anti fungal, antimicrobial, anti putrescent, antiseptic, antispasmodic, antiviral, carminative, circulatory, depurative, immunosimulant, stimulant, tonic 
Therapeutic uses : Bacterial and viral infection, parasitic infection, intestinal infection, fungal infection, respiratory infection, fevers, coughs, muscular injury, aches and pains, rheumatism, arthritis, cold limbs, yeast infection, general physical debility, exhaustion, fatigue, influenza, indigestion, 
Precautionary advice: Avoid if using multiple medications or anticoagulants. Those with hypersensitive skin are advised to carry out a skin patch test. Avoid during pregnancy and while breast-feeding. 
Customer Reviews
10/18/2020
Michelle D.
United States
Cinnamon Leaf
Great, high quality perfect for the diffuser or for my mixes.