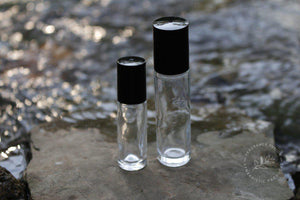 Fragrance Fusion Synergistic Products
CITRONELLA essential oil
Sale price Price $10.00 Regular price Unit price / per
Species : Cymbopogon nardus 
Origin : Sri Lanka
Citronella is a tall perennial grass with tufts of very fragrant, narrow leaves. Widely used throughout Chinese and Ayurvedic medicine, it's essential oil is steam distilled from the leaves and known for its ability to deter insects such as moths, fleas, spiders, ticks, and pesky mosquitoes! We use Citronella essential oil as a key ingredient in our natural insect repellent called "Ticked Off" spray. 
Therapeutic properties : Antibacterial, antifungal, anti-inflammatory, antiphlogistic, antiseptic, insect repellent 
Therapeutic uses : Insect bites, insect deterrent, muscular aches and pains, infectious skin conditions, fevers, heat rash, excessive perspiration, fungal infections, fungal foot infections, fatigue, 
Precautionary Advice : May cause skin irritation when used on highly sensitive skin. A skin patch test is advisable on the inner wrist before full body use. Best to avoid direct skin application while pregnant.