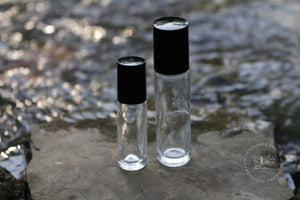 Fragrance Fusion Synergistic Products
CLOVE essential oil
Sale price Price $15.00 Regular price Unit price / per
Species : Syzygium aromaticum 
Origin : Indonesia 
Clove buds are harvested and sun dried from the evergreen species tree until they turn the deep red-brown color they are famous for. Clove been around since the dawn of time, mentioned as far back as 1500 B.C. and is still widely used today in Chinese and Ayurvedic medicine. Clove is known for being a powerhouse antibacterial and is used in our "Immunity + Beyond" blend for that exact reason! 
Therapeutic properties : Analgesic, anthelmintic, antibacterial, anti fungal, anti-infectious, anti neuralgic, antiseptic, arminative, spasmolytic, stomachic
Therapeutic uses : Pain relief, bacterial infection, fungal infection, viral skin infection, warts, verrucas, toothache, gum disease, muscle pain, rheumatism, flu, bronchitis, tired limbs, nausea, flatulence, stomach crap, abdominal spasm, parasitic infection, scabies, ringworm 
Precautionary advice: Avoid using undiluted on skin. Avoid during pregnancy and while breast-feeding.