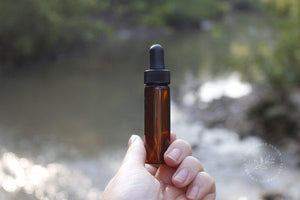 Fragrance Fusion Synergistic Products
FRANKINCENSE essential oil
Sale price Price $25.00 Regular price Unit price / per
Species : Boswellia carterii 
Origin : India 
Frankincense has always been prized as an incense material while also having extraordinary health benefits. It is used around the world in many religious practices and ceremony. Ancient Egyptians used frankincense resin for everything from perfume to salves for soothing skin. Its soothing properties are used to rejuvenate skin and help reduce the appearance of imperfections when applied topically. It is also used as a natural alternative in many cleaning products as it is an effective antibacterial, antimicrobial and antiseptic. We use frankincense often in our daily blending and in many of our custom skincare recipes. 
Therapeutic properties : antibacterial, antidepressant, antimicrobial, antiseptic, calmative, cicatrizing, cytophylactic, expectorant, nervine, restorative, tonic 
Therapeutic uses : coughs, colds, bronchitis, nervous asthma, skin infection, scars, wounds, urinary tract infection, mental fatigue, depression, nervousness, stress, tension.