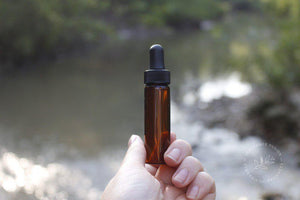 Fragrance Fusion Synergistic Products
GRAPEFRUIT essential oil
Sale price Price $10.00 Regular price Unit price / per
Species : Citrus paradisi
Origin : USA
Grapefruit essential oil has a citrus, fresh aroma. It goes great with woodsy aromatherapy blends to bring balance and a fresh, uplifting vibe to any environment. This oil can also be used for fatigue and migraines when diffused. Fragrance Fusion uses this essential oil in some original blends, including bath salts, and mindful mists.  
Therapeutic properties : anti-infectious, antiseptic, depurative, digestive, diuretic, hepatic, immunostimulant, tonic 
Therapeutic uses : muscle fatigue, muscular weakness, cellulite, obesity, migraine, headaches, fluid retention, irritable bowel syndrome, detoxifying, physical exhaustion, mental exhaustion, depression, stress 
Precautionary advice: Best avoided if using multiple medications. Is a low-risk photosensitizer, do not apply directly to the skin prior to sun exposure.