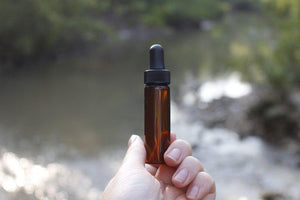 Fragrance Fusion Synergistic Products
LAVENDER essential oil
Sale price Price $10.00 Regular price Unit price / per
Species : Lavandula angustifolia
Origin : France
Lavender essential oil is well known throughout the world for its many healing properties for the mind, body and home. Wild French lavender is grown at high altitude and harvested midsummer then left try dry for a couple of days to maximize the aroma and potency. The flowers are then steam and CO2 distilled to make essential oil. 
The word lavender stems from the Latin word lavare, "to wash" because the Romans used the flowers in their baths and burned lavender in rooms where people were sick. 
Today, we use lavender essential oil for support in relieving stress, headaches, insomnia and anxiety as well as many other custom blends. 
We recommend Lavender essential oil as #1 for anyone just beginning to use essential oils and as a staple in the home due to its many therapeutic and aromatherapy uses.
Therapeutic properties : antibacterial, antidepressant, analgesic, anti-inflammatory, anti-infectious, antimicrobial, antiseptic, anti venomous, calmative, cytophylactic, sedative, soporific, spasmolytic, vulnerary. 
Therapeutic uses : inflammatory conditions, skin infection, wounds, cuts, rashes, itching, eczema, burns, muscular spasms, sunburn, abdominal cramps, headache, migraine, insect bites, insect deterrent, acne, pimples, muscular contraction, anxiety, tension, stress, panic, depression, high blood pressure.
Customer Reviews
12/02/2020
Helen .
United States
Pure
Love this lavender body lotion and mist are a fresh clean French lavender.