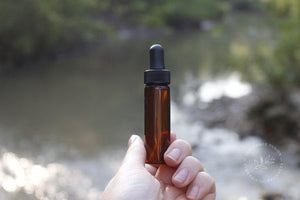 Fragrance Fusion Synergistic Products
LEMON essential oil
Sale price Price $10.00 Regular price Unit price / per
Species : Citrus limon 
Origin : Italy
Lemon essential oil is used in all parts of the home; cleaning, kitchen, and health. Harvested all year long, lemon contains vitamins and minerals that are good for the body and spirit. It is also effective in removing stains, polishing metal and we love to diffuse with other citrus oils to create an uplifting and fresh aroma! 
Therapeutic properties : anti-infectious, anti-microbial, antiseptic, antispasmodic, antiviral, astringent, calmative, carminative, cicatrizing, circulatory, depurative, digestive, diuretic, hemostatic, stimulant, tonic.
Therapeutic uses : digestive problems, loss of appetite, detoxifying, cellulite, bronchial conditions, influenza, sore throats, laryngitis, acne, skin infections, herpes, abscesses, physical exhaustion, fatigue, debilitation, insect bites, anxious depression, nervous tension, inability to concentrate or focus. 
Precautionary advice: This oil can be a photosensitizer for sensitive skin types. Do not use on skin directly before any amount of sun exposure.