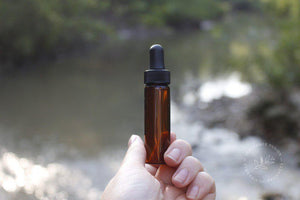 Fragrance Fusion Synergistic Products
ROSEMARY essential oil
Sale price Price $10.00 Regular price Unit price / per
Species : Rosmarinus officinalis 
Origin : Spain 
Rosemary is a member of the mint family. Having many uses it is frequently found in the kitchen as an herb. But, rosemary essential oil is best known to help relieve inflammation within the body, anxiety and stress when used as in aromatherapy. It has a full herbal + green smell that doesn't take long to fill the room. It's also been know to improve memory. 
Therapeutic properties : analgesic, antimicrobial, antiseptic, antispasmodic, carminative, cicatrizing, decongestant, depurative, diuretic, immunosimulant, restorative, spasmolytic, stomachic, stimulant  
Therapeutic uses : , inflammation, muscular aches and pain, rheumatism, arthritis, muscular weakness, muscular injury, headache, migraine, gastric upset, abdominal spasm, respiratory conditions, sinus congestion, fluid retention, heavy legs, edema, cellulite, detoxifying, memory enhancement, general debility, acne, pimples, boils abscesses, dandruff, hair loss. 
Precationary advice: best to avoid during pregnancy